If you recently got a new puppy or just adopted a dog, your new pet may be in need of some training.  One key thing many dog trainers and pet parents miss is involving the whole family in the process of training your pet. Yes, the whole family includes your kid, if they are old enough to walk them or help you with anything regarding your dog (i.e bath time, feeding time, etc.).  It is also important to include your significant other; if they spend a lot of time with you then they probably will be spending a lot of time with your new pet. It is ideal for everyone to attend the dog training sessions, but if one or more cannot make it, it is up to the pet parent who attended class to fill in everyone else and practice with them so everyone stays on the same page during the next class session.  If everyone understands the training then everyone will in turn be using those dog training techniques at home which then helps to re-enforce good behavior. This may seem tedious and overwhelming to keep everyone in the loop if you have a large family, but the pay off will be rewarded in having a well-behaved and perfectly mannered pup.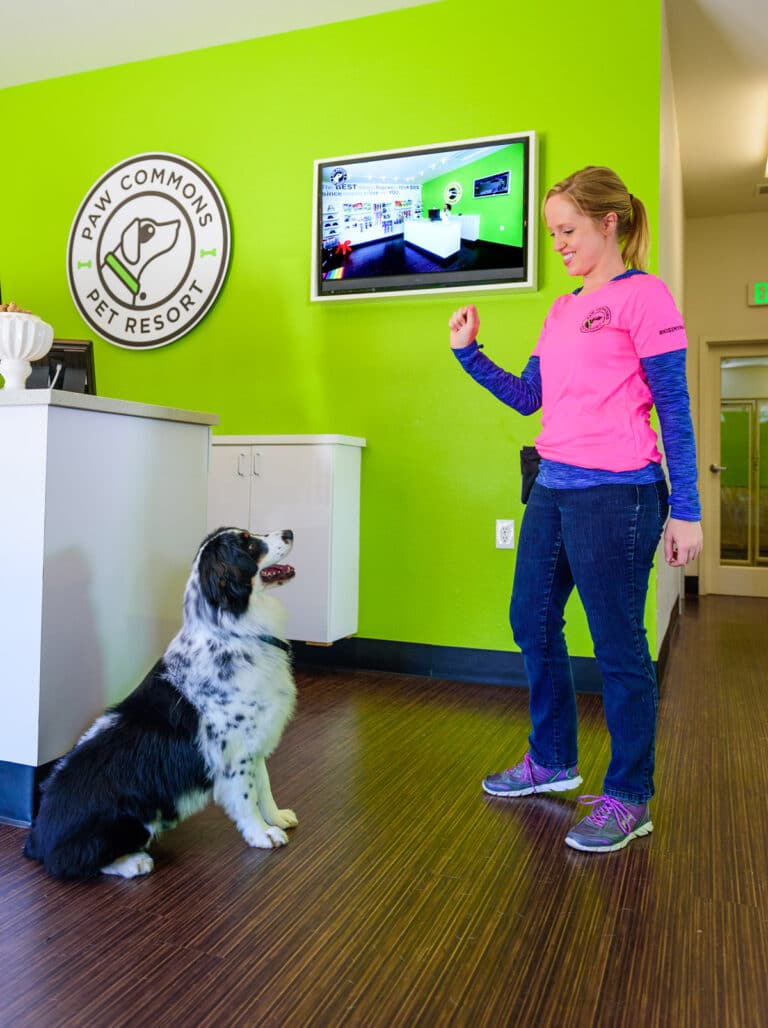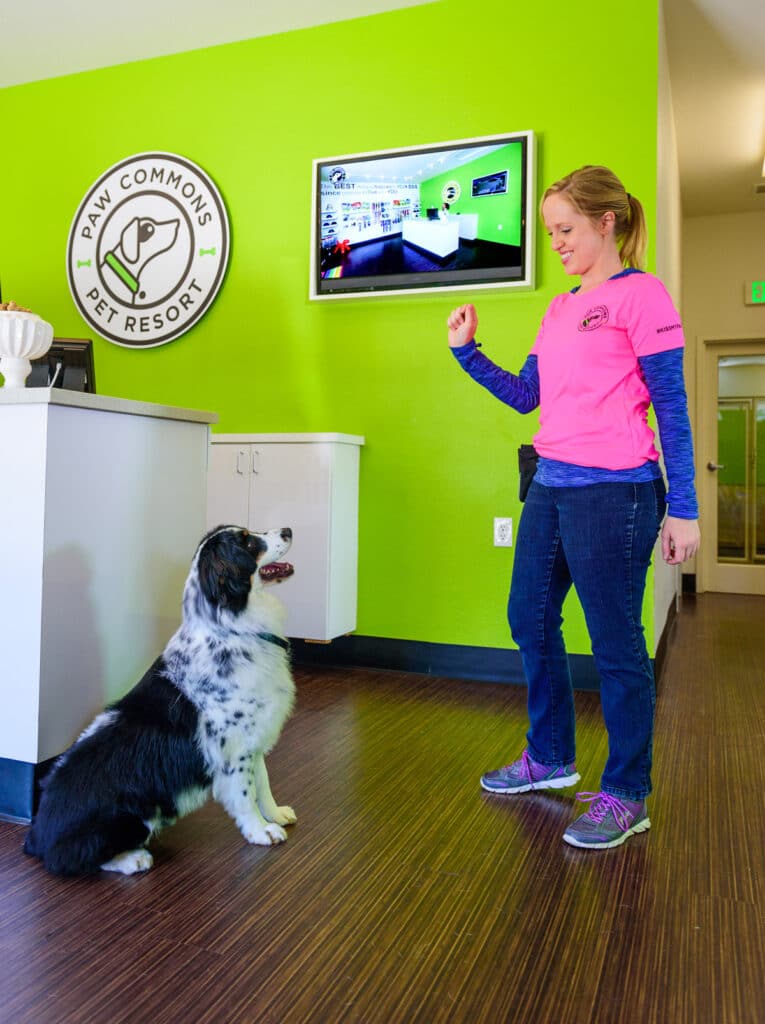 We suggest new pet parents try our own San Diego dog trainer Christie Branch. Along with her Bachelor's Degree in Animal Science, she received from Virginia Tech, she has numerous years of experience as a successful dog trainer. Her training varies from good behavior (sit, stay, heel, down) to working with and helping nervous/shy. Christie currently offers training certain days of the week at all three of our California based locations: Bay Park, Hillcrest, and Encinitas.
Types of Training
Free Evaluation: Christie offers a free 30-minute evaluation/consultation where you both have the opportunity to express concerns and questions on how Christie can help with your dog training needs.
Puppy 101 & 202: These classes are offered in a group or private sessions with Christie to learn and go over basic commands such as: sit, stay, down, etc.
In-Home Training: These are private classes offered at the client's home to work on any training their pup may need.
Private Training: These classes are one-on-one with Christie to go over any dog training your dog may need. They are offered at all three locations (Bay Park, Hillcrest, and Encinitas), times and days may vary.
The Lab: We just recently rolled out our new training sessions, "The Lab", at our Encinitas location. These classes enable past clients who have worked with Christie to come back and continue education on any training they may need (i.e. sit, stay, heel, leash pulling, counter surfing, ect.). New Clients may enroll after their pet meets special criteria with our dog trainer Christie.  All our training sessions such as these are customized to fit the client and the pup's needs. As such The Lab sessions can span from 3-6 and 9 months. Training for The Lab will be held every Friday at our Encinitas location. For these dog training sessions pet parents do not need to stay for every session but may attend 2 of the 4 sessions each month they are in training. Pet parents who enroll in The Lab will also receive special discounts on lodging, daycare, retail and grooming.
Don't wait, call now to book your Free Evaluation with Christie today, (619) 299-2730