Customized Dog Grooming Services at Your Convenience
Our experienced team of professional groomers uses only the finest products and equipment to help your pets look and feel their best. After a day of pampering, your pet will come home feeling, smelling and looking great! You may even notice your home staying cleaner when you have fewer muddy paws and less shedding to keep up with.
Regular grooming is known to offer numerous health benefits and should be part of any dog's wellness routine. It's important to have the right tools for different hair types, and our skilled grooming team knows all the tricks for getting safer and better results. With regular baths and detangling, we can help prevent skin irritations and matting of the hair. Careful brushing also removes damaged hair and distributes the dog's natural oils. This process also allows for early detection of any bumps or irritations that need attention.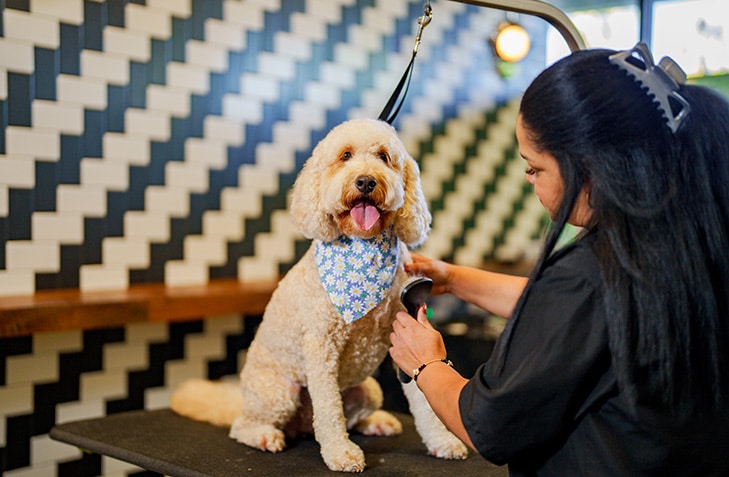 Choose The Location Nearest You For More Information
Give Us a Call or Book Online!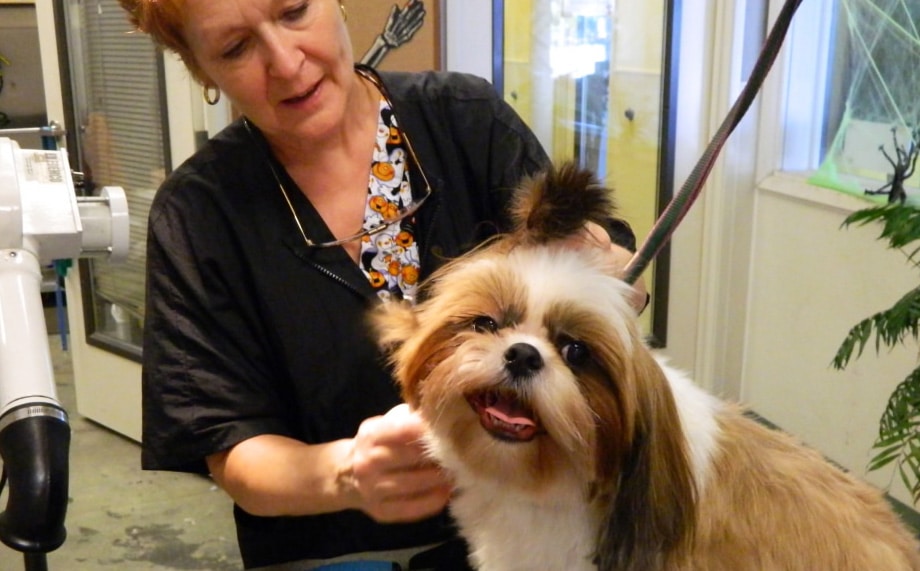 We use high-quality moisturizing shampoos and conditioners to soothe your dog's skin and coat. Hypoallergenic Shampoo or Flea Shampoo can be substituted at no additional charge. Our specially installed HydroSurge System mixes water, air and shampoo, then kicks in with a pulsating action to easily rid your pet of dander and dirt. The water reaches their skin for a more thorough cleaning and delivers a nice water massage at the same time.
You do not have to be a dog boarding or dog daycare client to use our grooming services, although we do offer exclusive discounts on our Basic Bath and Express Bath services for Dog Boarding guests. Appointments at all of our locations fill up quickly, so we recommend booking well in advance. We look forward to becoming your trusted source for dog grooming on a regular basis.
Choose The Location Nearest You For More Information
Give Us a Call or Book Online!