Grooming at Paw Commons is Always a Paw-Sitive Experience
Our San Diego dog grooming specialists use only the finest products and equipment to make your pet look and feel their best.
All pets are bathed using the Hydrosurge system which mixes water, air and shampoo and uses a pulsating action to easily rid your pet of dander and dirt while delivering a nice water massage at the same time! Our groomers they take their time with each and every four-legged client and are always very gentle.
We recommend that you book your grooming appointment well in advance. Pricing varies according to your pet's size, breed, coat condition and temperament. Please contact us for an estimate. We groom everyday of the week, including Sundays.
Call us to schedule a dog grooming appointment
Benefits of Professional Grooming
Leads to healthy skin, beautiful coat, and less shedding
Trimmed nails are safer for your furry friend
Cleaned ears lead to better hearing and feeling
We use the highest quality grooming products at a great value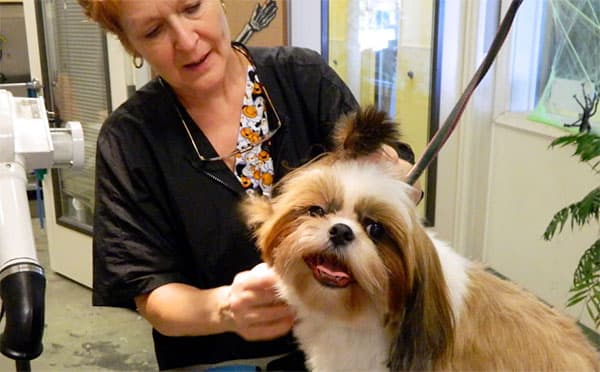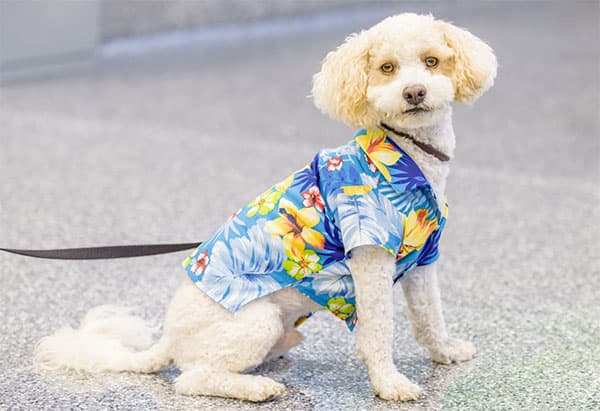 Grooming Services to meet all your Pets needs
Wash with Scented Shampoos and Coat Conditioners
Furminator Process
Exfoliating Facial
Teeth Brushing
Nail Trim
Ear Cleaning
All prices starting at:
Small Breeds
Yorkie, Maltese, Toy Poodles and similar
(up to 25lb)
Medium Breeds
Schnauzer, Cocker Spaniel and similar
(25lb - 50lb)
Large Breeds
Retrievers, Huskeys, Doodles and similar
(50lb +)
Basic Bath
Warm oxygenating bubble bath:
+ Hypo-allergenic & premium shampoos
+ Finishing hand-blow drying
$28.95
$33.95
$38.95
Premium Bath
All of the above and:
+ Nails trimmed
+ Eyes & ears cleaned
+ Anal glands expressed (as needed)
+ Tidy-up around eyes & ears
+ Tidy-up sani-area (under tail)
+ Tidy-up paws (no legs or body)
Starting at:
$39.95
Starting at:
$49.95
Starting at:
$59.95
Haircut
All of the above and:
+ Full face & body groom
+ Hand scissoring
+ Breed specific cuts
Starting at:
$69.95
Starting at:
$79.95
Starting at:
$89.95

Additional Bathing & Grooming Services

Deshedding & Furminator
Deshedding with Furminator Shampoo helps reduce shedding for double/thick-coat breeds
$15
$20
$25
Dematting
Applying dematting conditioner, Massaging, brushing & combing to remove matts around the body.
*An extra $10 will be applied to all Poodles/Doodles for extra time, brushing & conditioner
$15/25
$20/30
$25/35
Boarding Brush-out
If your pup gets brushed regularly to avoid matting, they can continue to get brushed during their stay with us. Price is for each full body brush-out.
$12
Extras
"Poodle" feet (tight trim of hair in and around paws - can be for any breed), Medicated/flea shampoo, Teeth brushing, Ear cleaning, Nail trim, Sani, Pads, Blueberry Facial, Coat Treatment
$6-$11
Mobile users, drag the table left to right with your finger to see all of the content.