Let's Get Social with Dog Boarding at Paw Commons
We know that pet parents have many choices when it comes to finding overnight pet care, and we appreciate your confidence in our dog boarding services here at Paw Commons. 
When you board at a trusted facility like ours, it's an opportunity for socialization that will help your dog become more comfortable with other dogs and new people. As your dog learns to get along with others and becomes a good canine citizen, the results are often better overall behavior. It's a positive cycle that allows you to include your dog in more of your regular outings and experiences. And let's face it, when your dog can tag along almost anywhere, life just gets more fun – for both of you!
We have 4 California and 2 Arizona locations to serve you!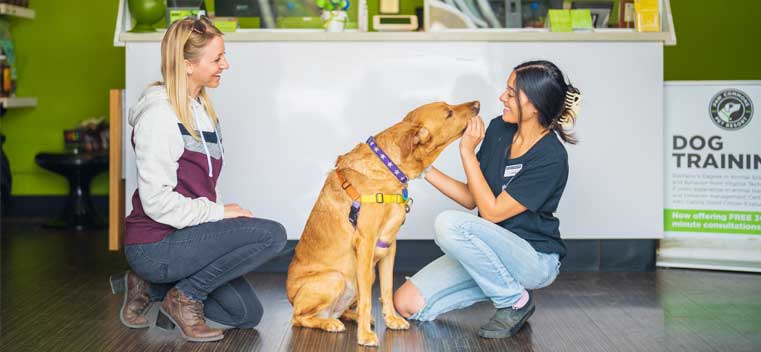 Choose The Location Nearest You For More Information
Give Us a Call or Book Online!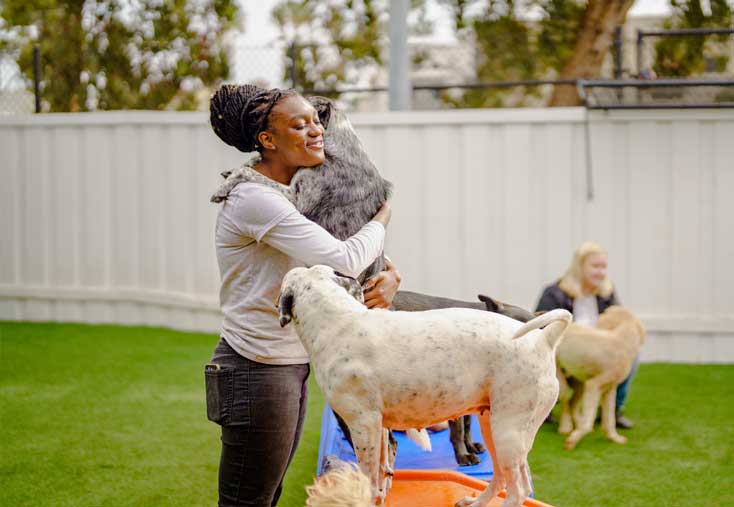 Plentiful exercise through our day play program (available to dogs who have passed their temperament test) will also help your dog stay fit, healthy and ready to relax when it's time to rest. And you'll have peace of mind knowing your dog is not home alone or getting into trouble. Plus, our password-protected web cams allow you to be a fly on the wall and look in on all the fun! 
The design of our dog boarding program relies on daily routines for eating, sleeping and playing. Knowing what to expect each day helps our canine guests relax and fit right in with the rest of the pack. We are happy to accommodate any special feedings or medication needs your dog may have, at no extra charge. And when it comes to security, you'll know your dog is safe in our care, and you don't have to worry about allowing an outsider to come into your home.
We think you'll agree that dog boarding is the better choice for many of our furry friends, and we look forward to serving you the next time you need fun, reliable overnight pet care!
Choose The Location Nearest You For More Information
Give Us a Call or Book Online!