WANT TO ENJOY COMING TO WORK? WORK WITH DOGS!
Being around dogs make you happier and healthier, it's a fact. Join our growing team and raise those serotonin levels!
To give superior customer service to all our guests while offering a home away from home. We deliver a top-notch experience while utilizing the expertise of our smart, dedicated, and caring employees. We work in a team effort exercised in an enjoyable and fulfilling work environment.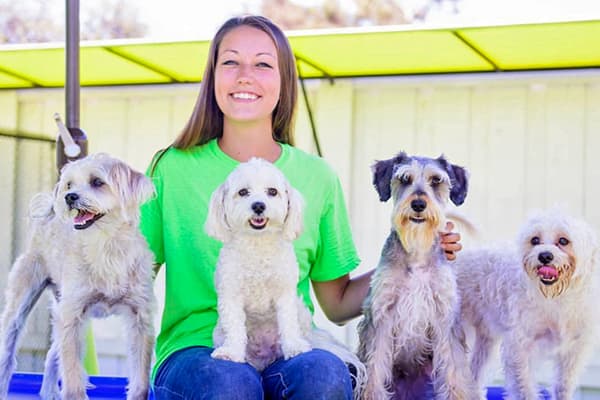 Superior Customer Service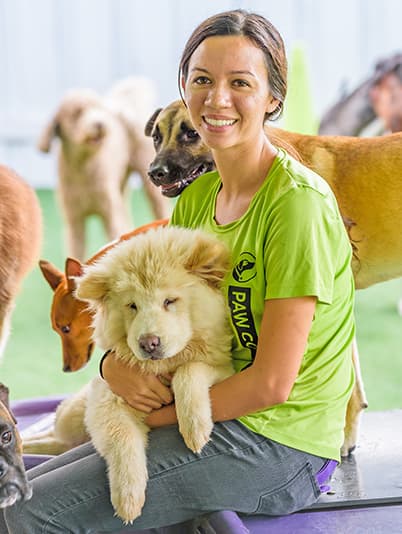 Competitive Pay

State of the art equipment and facilities

Be surrounded by dog-people

Health, Dental, and Vision Insurance*

Bring your dog to work!

Free boarding, grooming, and daycare for your dog

Discounts for your family and friends

Retail Discounts

Flexible Schedules

Vet Partnership Discounts

Paid Time Off*

Paid Sick Leave
*Full-time Status Required
We're looking for culture adds!
For us to get smarter and stronger as a team, we don't want people who simply fit our culture, we want people who add to it. Your unique background, perspective, and experience are critical to our success. And we're here for it.
What to expect from our interview process
Resume Review

On-Site or Phone Interview (30mins)

On-site Technical Interview (1-hour)

Offer Letter & Check References

Orientation (2 hours)

Start Date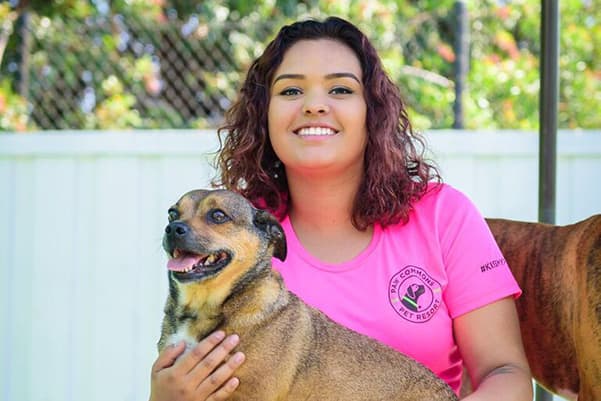 Yes! We have perfected our new hire training that gears up every new employee to give the superior pet care we are known for.
Apprentice Trainer Program
Paw Commons Training Department is excited to announce the Apprentice Trainer Program. We have identified a need within our community to provide a sustainable opportunity for the next generation of trainers to grow and be welcomed into a collaborative collective. This vision gave way for an 18-month education program that gives new trainers a balanced approach to education, hands-on experience, and one on one coaching.