The goal of our dog daycare and day play program is to provide an interactive and fun experience for your dog. Our playroom is filled with toys, slides and play sets, comfy beds for napping and plenty of fresh, cool water. There is also constant supervision by trained Pet Care Technicians.
All dogs must successfully complete an evaluation prior to admittance into the program to assure the safety and well-being of our four-legged guests and our two-legged Staff members. Evaluations require your presence and must be scheduled in advance and you and your pet will be interviewed by a Pet Care Manager to make sure your pet is a good fit for the program. Your dog will be placed in our playroom. We also have large and small dog play yards.
Peek in on the action on the Web Cams page of our website to catch your dog and his/her friends from doggie day play.
Our dog daycare and day play in our San Diego locations Bay Park, Hillcrest, and Encinitas, CA and Gilbert, AZ are an excellent options for socializing and exercising your pet. After a stimulating day with his Paw pals, you and your dog can both go home and relax at the end of the day.
Give Us a Call to Schedule a Dog Daycare Reservation!
Day Play for Boarding Dogs
Dogs that have successfully completed an evaluation are eligible to participate in day play while they board with us. Please see our Requirements page for more information. Doggie Day Play is offered seven days a week for all our locations.
Dog Daycare is offered seven days a week during normal business hours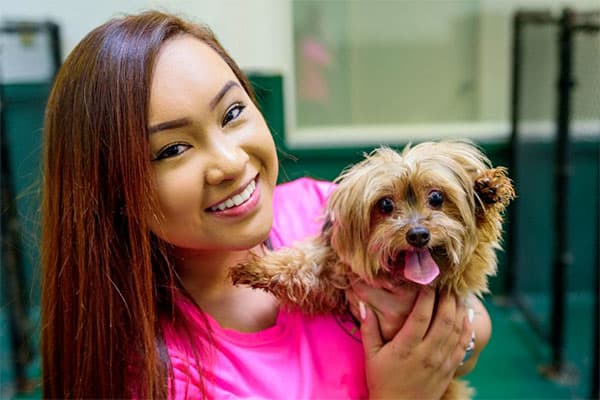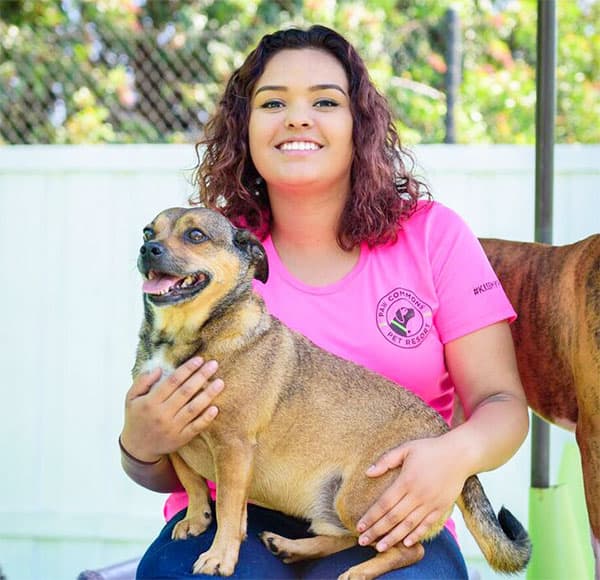 All dogs must be four months or older
Must be in good overall health
Spayed or neutered
Non toy agressive
Plays well with others
Must be current on Rabies, Dhlpp, 1 Year Bordetella,1 Year Leptospirosis, and K9 Influenza vaccines
Under current ownership for at least one-month
Fill out a New Client Reservation Request under our Online Reservations page or call us to create your dogs personality profile
Schedule a 4 hour evaluation with our Pet Care Managers
Paw Commons highly recommends all dogs who pass an evaluation follow up with a half or full day of daycare.
A $20 fee will be charged for all evaluations performed on new overnight lodging and daycare customers.