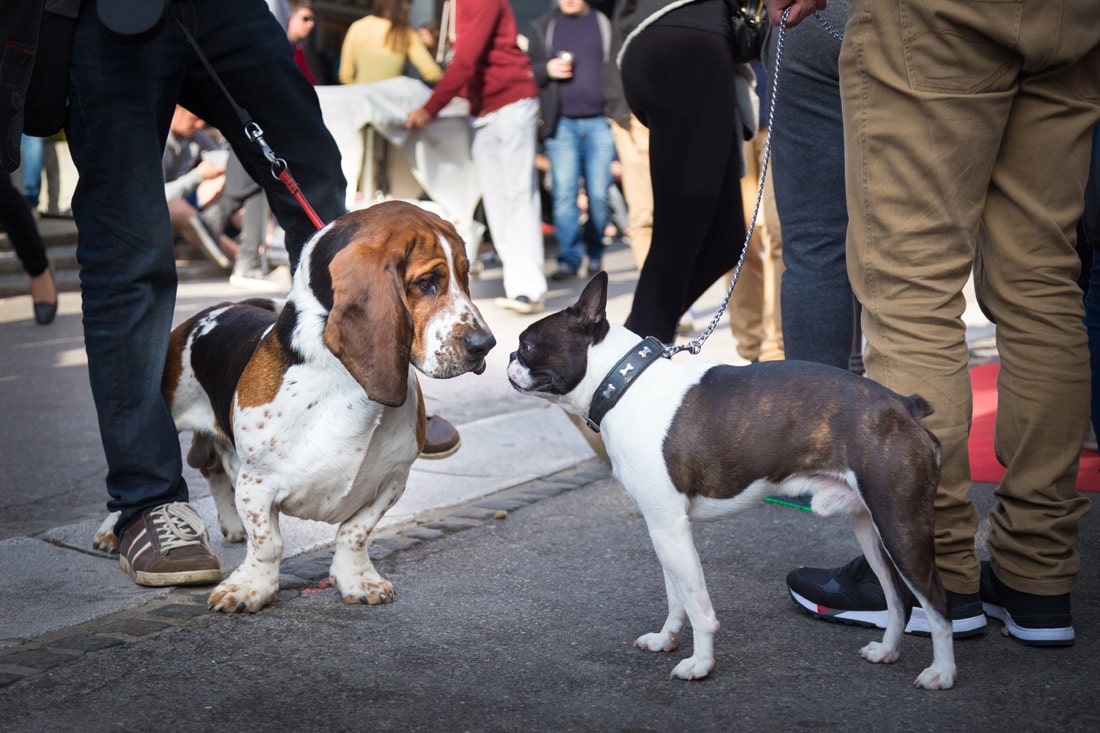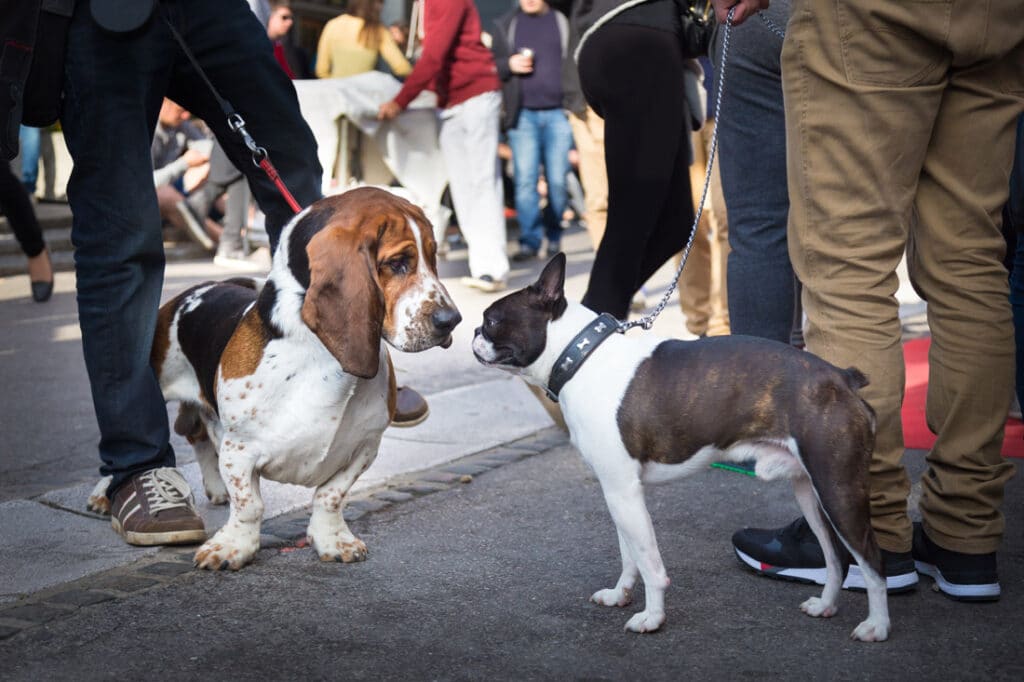 Spring Encinitas Street Fair (April 30, 2017): This street fair offers fun for everyone in the family! There will be international food, live stage entertainment, rides for children and even a craft beer garden. This spring time the event starts around 9am and goes until 5pm. While there may not be a dog zone this year, it is still a very dog-friendly event. There will even be some specialty dog vendors selling dog goodies and treats, as well as local Encinitas Veterinary practices and pet resorts. Our own Paw Commons will even have their own booth. Don't forget to stop by and say hi and find out more about our lodging, grooming, training and daycare.
If you are new to the Encinitas area remember to bring your own bags if you plan to purchase goodies for yourself or your pet. Encinitas merchants are no longer allowed to supply bags.
Carlsbad Spring Village Faire (May 7th, 2017): From 8am-5pm the Carlsbad Chamber of Commerce hosts it's 44th annual spring fair. With over 900 vendors it's no wonder why so many people flock to this free event around the country.
Many deem this street fair one of the best fairs to take your dog, describing it as an exciting dog walking experience for both you and your pet! Enjoy an outing where you are surrounded by great food, good music, and array of different and new products and services for both you and your pet.  No need to worry about your pet's thirst level as most vendors come prepared with bowls filled with fresh water and treats to spoil the little darlings they see throughout the day. Paw Commons will also be there at their own booth, so don't forget to stop by and get some lodging, daycare, grooming and dog training information (as well as a treat or two for your pup). Whether you are looking to check out a new street fair or just want a different dog walking experience, don't miss out on this year's fun and dog friendly Carlsbad Spring Village Faire.
Oceanside Sunset Market: This is a great and daily street fair that takes place every Thursday evening from 5-9pm all year round. This is one of the most pet friendly year-round street fairs that North County San Diego has to offer. All pets are welcome, including all breeds of dogs as long as they are friendly and well-behaved toward people and other pets. It is a great event to meet new dogs and people, enjoy different foods from around the world and listen to some great live entertainment. This event is held in downtown Oceanside. It is also a stone's throw away for those from Encinitas and Del Mar to attend as well! For those that are local to Oceanside, it is a great place to just take a walk with your dog and enjoy some free live music.