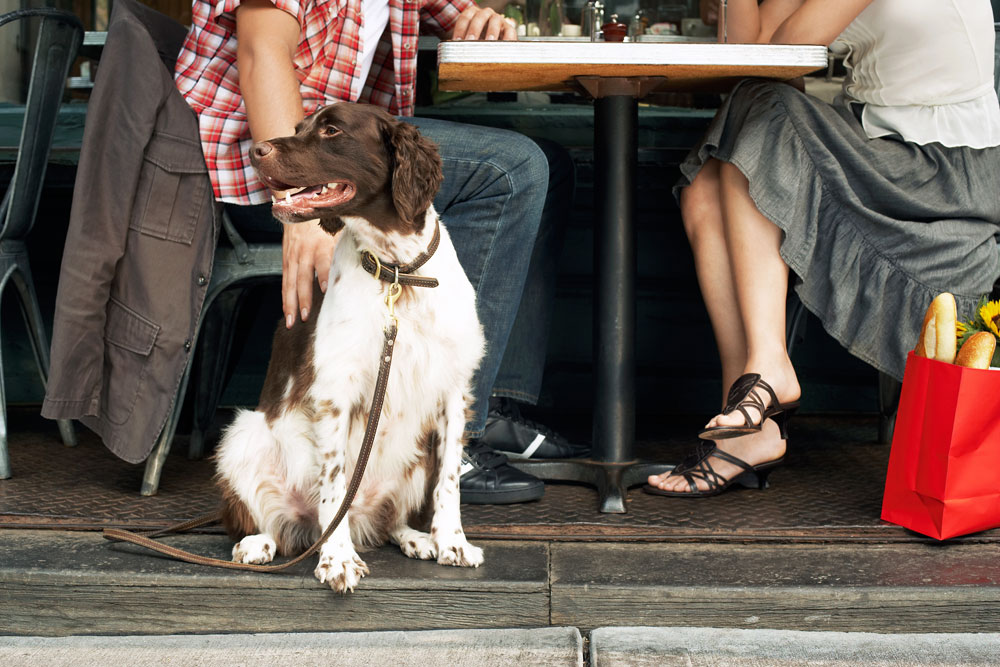 What's better then a tasty cold, crisp beer? Enjoying one with your best furry friend of course! With more restaurants and hotels becoming dog friendly it's no surprise that breweries are following the same suit. There can be a dog friendly brewery found in almost all areas of San Diego including: Hillcrest, Bay Park, Linda Vista, Encinitas, Vista, Del Mar, and Oceanside. With more breweries popping up throughout San Diego, and most of them being dog friendly, it's a great time to go out and try a new brewery with you favorite pup. Below is a list of some great breweries to try with your pet.
The Brew Project (Hillcrest—3683 Fifth Ave, San Diego, CA): They offer a wide range of local beer options as well as tasty food. They are kid friendly, and dog friendly. They also offer daily specials Monday-Sunday.
Mission Brewery (1441 L St., San Diego, CA): Mission Brewery is not only dog friendly but also offers some of the most reasonable prices for their craft beers. At only $5.50 a pint, who could miss out on such a great deal. Constant changing food trucks offer great food for you and your pup to sample while you enjoy some of Mission Breweries finest craft beers. This brewery is not only reasonable priced but easy to find with the words "Wonder Bread" painted across the building. It's no wonder people say "Wonder Bread" marks the spot.
The Regal Beagle Ale House (3659 India St #101, San Diego, CA): Beagles, as well as all other breeds, are welcome on the patio. This unique establishment even displays a picture of their owner, Clarence the Beagle, above their bar. Bring your pup in on Monday and share a plate of mini corn dogs, only .25 each. This menu offers an array of constantly rotating, craft beers, artesian sausages as well as other tasty treats. Every Friday night try a new beer and burger for only $11 and you even get to keep the beer glass!
La Jolla Brewing Company (San Diego–7536 Fay Ave, La Jolla, CA): This hidden gem is definitely the place to go with your dog to enjoy some great beer and delicious beer food. Not only do they offer a large on draft beer selection, but also have cocktails and fun bartender specialty creations to choose from. Don't miss out on their happy hour from 3-6pm everyday.
Bitter Brothers (170 Morena Blvd San Diego, CA): Not only are dogs welcome here, but there is even a sign out front welcoming their doggie patrons and owners. They even keep biscuits and chews stocked on the counter for their new dog and existing doggie clients. This fairly new establishment may not be known by many yet, but once word gets out about their delicious beers and fun atmosphere it will be no surprise once all San Diegans know about them. From the Prodigal Son IPA to the Black Sheep Porter, there are plenty of great flavors to choose from. Sit back and sip on an Aunt Joy (English Mild Ale) or on the delectable Little Sister (Imperial Russian Stout) while your pup enjoys a cool bowl of water and some scrumptious treats. Who knows you may even see the owner's dog there. He likes to hang behind the bar, enjoying some doggie snacks and the occasional belly rub or ear scratches from the ever friendly bar staff.
Amplified Ale Works Pacific Beach (4150 Mission Blvd, Ste 208, San Diego, CA): This beer garden and kitchen not only has delicious items to indulge in, but also is also dog friendly. There outside area is set up for both their doggie patrons and owners to enjoy. With plenty of shade, faux grass, and full bowls of fresh water, it is the perfect spot to visit after a long walk or a long days work. Their beers are so good they have even won awards! Their most recent award was for their Whammy Bar Wheat, which won a gold medal in the American Wheat category in 2016's World Beer Cup. Their menu items include small plates to share and make your own kabobs to share with your pup.
Lighting Brewery (13200 Kirkham Way #105, Poway, CA): This North County San Diego Brewery motto is "better beer through " Lightening Brewery is very dog friendly and is recognized as a leader in lager and German style beers. Check their Facebook and instagram for specials as they are ever changing from food deals to great beer prices.
Bagby Beer Company (601 S Coast HWY, Oceanside, CA): Bagby loves their dog customers so much a page on their website is dedicated to their doggie customers. They offer house beers as well as a grand selection of draft beers. Come on down and try one of their beers and don't forget to tag a picture of your pup with @dogsofbagby to see your pups photo on their instagram page.
Board and Brew (1212 Camino Del Mar, Del Mar, CA): Dogs are welcome on the outside patio; where owners and pets can enjoy quality brews at a great price. They have a great selection of sandwiches that pair well with many of their beers. They don't skimp on their beer or their sandwiches. Their sandwiches are packed full with meat, cheese and veggies. There's even enough to share with your pup, if your so inclined to share. Unbeknownst to most this location in Del Mar even supplies those hard to find craft beers from microbreweries across San Diego and Orange County.
Encinitas Ale House (1044 S. Coast Hwy 101, Encinitas, CA): This ale house offers a huge beer selection. They have local beers as well as imported beers, gluten free and non-alcoholic beers and ciders and meads. They are extremely dog friendly. Most wait staff provides your pup a bowl of water before you even ask.