With Christmas and Thanksgiving quickly approaching, people all over San Diego County and Arizona are beginning to plan out their Holiday vacation. Whether it's a "staycation" in your hometown or traveling across country, make sure your pets have somewhere safe and fun to stay if they are not going with you. Just as people need to reserve plane tickets and hotel rooms in advance during the holiday seasons, dogs also need advance reservations during these same peak times to ensure they have a room.  In order to avoid the stress and worry of leaving your pet behind we have outlined the basic necessities that pet owners in San Diego should do in order to ensure their dog has everything they need while their parents are away during the holidays.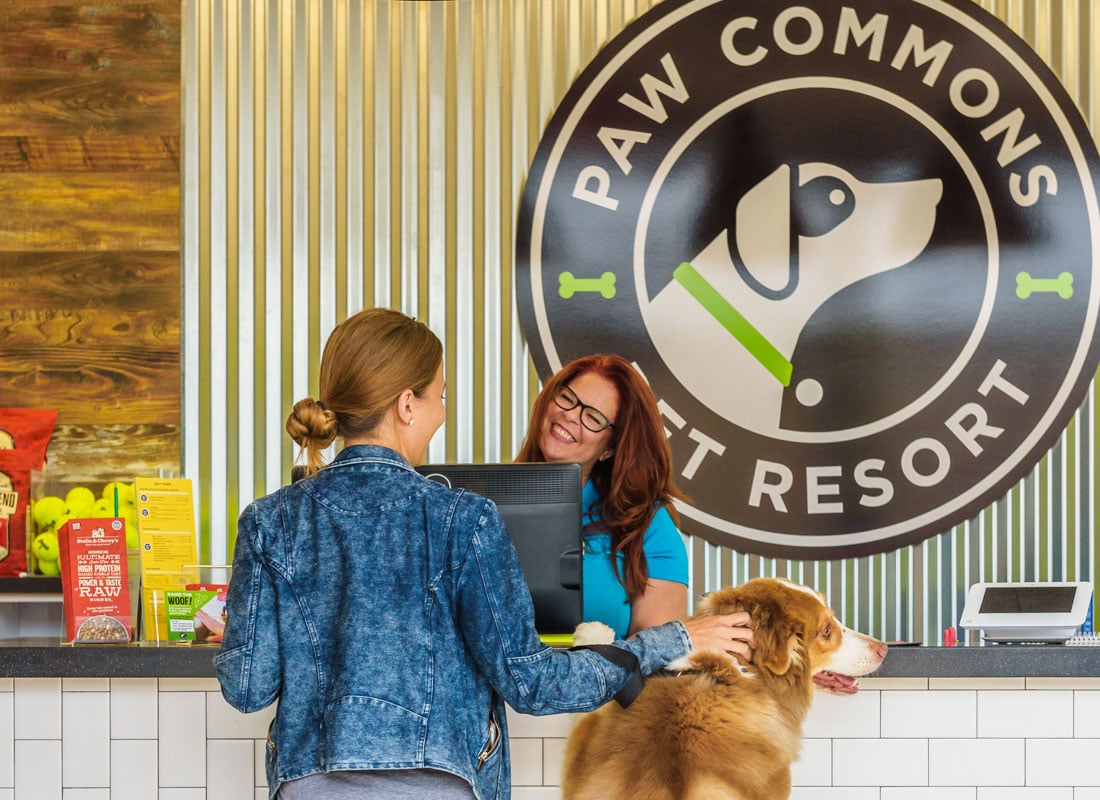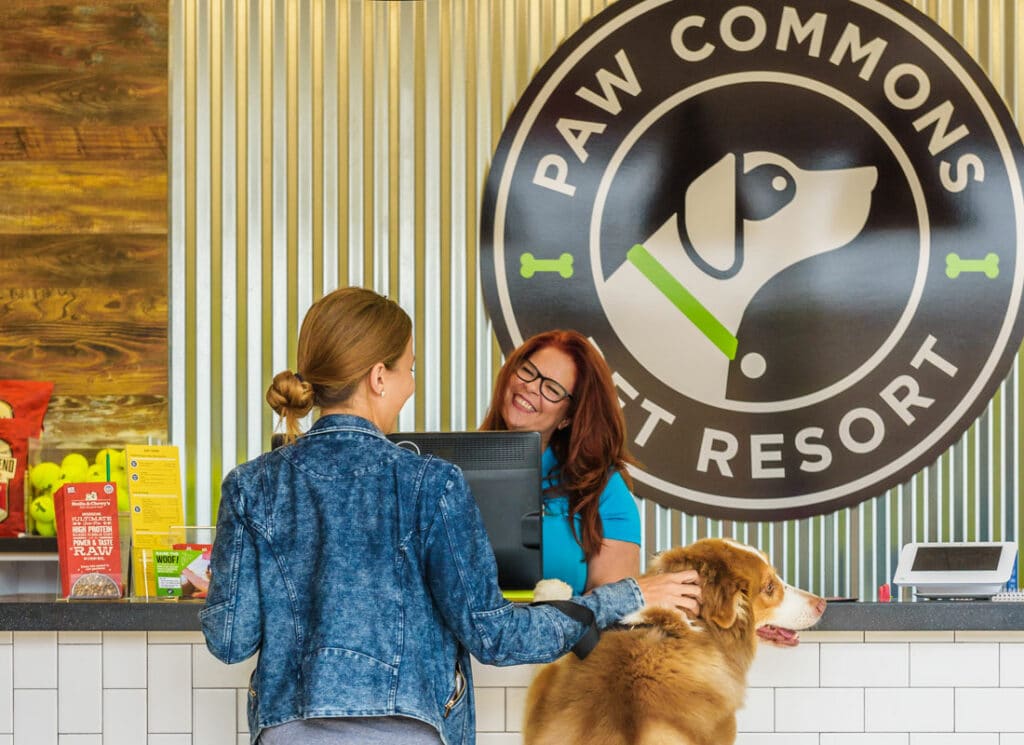 Reserve a Room: Once you have chosen a pet resort you like, go ahead and make a reservation. It is always better to have a spot and not need it, then miss a chance to have your pup board with your favorite pet resort. Just ask to make sure there are no cancellation penalties. Pet resorts fill up quickly, sometimes 2–3 months in advance for big holidays, to ensure your pet has a room book it as soon as you know the potential dates you may need lodging.
Vaccines: Once you have the reservation set, make sure that your pup will be up  to date on all their vaccines during their stay. Most pet resorts can call the vet to verify vaccines, pet owners can have their vet fax over the vaccine records, or pet parents can bring the records in themselves. Paw Commons in Encinitas, Bay Park, Hillcrest, and Gilbert require all boarding dogs to be updated on Rabies, DHLPP (Distemper/Parvo), and 6-month Bordetella.
Room and Play Options: At our own pet resorts in San Diego and Arizona we offer two room options: 1) Comfy Standard or the 2) Luxury Suites. Our comfy standard rooms range from 20-40 square feet and offer raised bedding and constant access to fresh water. Our luxury rooms are 40-100 square feet and offer raised bedding, comfy chair, constant access to fresh water and a flat screen television. Pet parents can also choose what play package they would like for their pet. You can choose between all day or half-day play, group play or individual play. Pick the package and the room that fits best with both your and your dogs needs.
Play Evaluations: If the pet resort offers day play, your pup will probably need to be evaluated before they are allowed to stay in the day play yard. A day play evaluation is just to ensure they are happy in that setting and get along well with other dogs. It is recommended to have their evaluation before their stay. If they pass we then recommend letting them enjoy day play for a few days before their stay. This allows them to become accustomed to not only day play but also the pet resort staff and the building. This will usually make them less nervous when you drop them off for their stay because they have become used to and enjoy coming to day play and seeing all the staff they now know and trust.
Emergency Contacts: Whether your cell phone dies or you have no cell service we encourage you to pick 1-2 emergency contacts and inform them of all your dogs needs. This way if the pet resort cannot get a hold of you concerning your dog they can reach out to the emergency contact to ensure all your dogs' needs are met.
Medications: If your dog is on any medications, whether prescription or holistic, make sure to bring them. Paw Commons has a special medication form we have owners fill out in order to make sure all medications are given at the right time and in the proper manner. If you will be pressed for time at drop off we encourage owners to come in the day before and fill out all the needed paper work. Paw Commons also has the medication sheet available online through their website. You can download and print and fill it in before hand so you don't have to do that at drop off.
Food: It is always recommend that you bring in your own dogs food. While some pet resorts offer food, make sure you ask about any hidden fees that may be attached. Paw Commons does offer Taste of the Wild dry and wet at no additional fee, but we still encourage owners whose pets are not already eating that brand and flavor of food to bring in their own to avoid upset tummies due to a food change. If you are bringing in their food, make sure you bring enough food for each feeding for the entire stay. Many pet owners will pre-bag the food per day, per feeding, to ensure they bring enough food. If your pet is on a special mediated diet or has food allergies we recommend you bring extra in case you have to extend their stay due to delayed flights or traffic or any other unexpected circumstances.
If you live in Bay Park, Hillcrest, Encinitas, or really anywhere is San Diego County come by Paw Commons, let us give you a tour and answer any questions you have.