The new member of your family may walk on all fours and have quite a bit more fur then your other children, but they are just as important to your family. Start the New Year off with a bang and follow these easy tips for a happy and healthy puppy.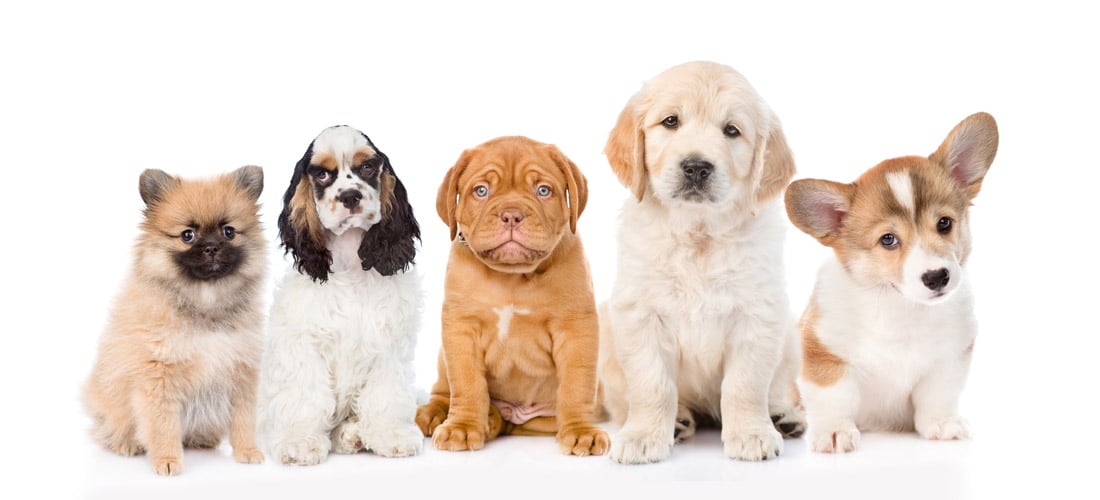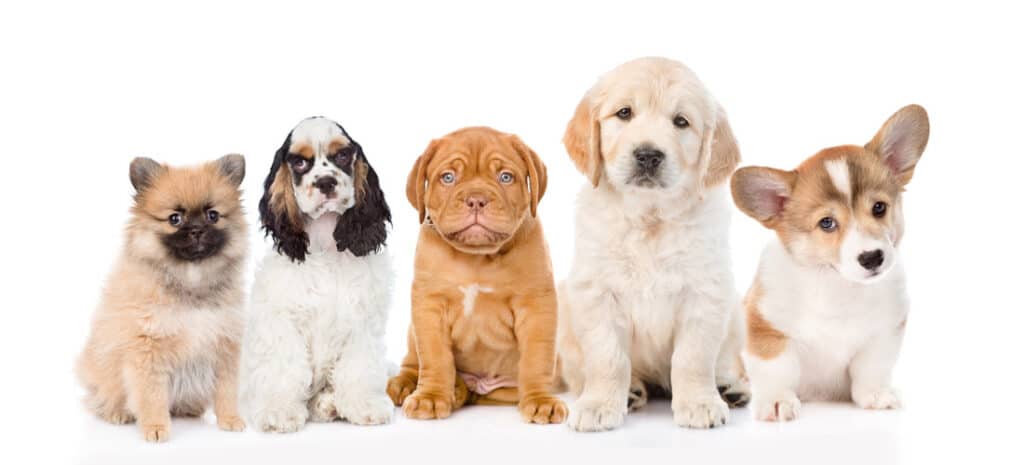 Tip 1
Choosing the Right Veterinarian: Choosing the right San Diego veterinarian is an important way to keep your pet healthy and keep you up to date on how to keep your pet healthy and safe. Ask questions and tell them your concerns. Some veterinarians are very informative and can explain even the most difficult medical terminology/condition/operation in everyday language. The most important thing is that both you and your new puppy feel comfortable with your new veterinarian. If you're in the San Diego area we recommend West Coast Animal Hospital located in the Bay Park area. For those located in North County we recommend The Drake Center for Veterinary Care located in the Encinitas area. Keep your new puppy up to date on all vaccines by scheduling routine vaccines visits with your veterinarian so you can take full advantage of doggie daycare, grooming and dog training.
Tip 2
Grooming: We cannot stress enough how important it is to get your pup in for grooming at an early age. When your new puppy has a good relationship with your groomer it ensures they have a great first haircut, bath, nail trim, etc. For those that will need routine bathing and haircuts getting them used to a grooming regimen early on is imperative. This makes the grooming experience for your new puppy easier and more enjoyable for them as they grow because they have come accustomed to their preferred groomer as well as the grooming process. For those with new puppies that are rocking long locks or thick double coats, grooming is an important part in maintaining your pets' well-being. Regular brushing helps to keep puppies from getting tangles that can turn into mats. Talk with your groomer during your initial consultation and be realistic about what your pup needs versus what you would like them to look like. If you do not have time regular brush your new puppy who has a long coat, your groomer may recommend keeping their hair short to avoid mats and tangles. Most groomers such as our own in Bay Park, Hillcrest and Encinitas, offer a great teeth brushing service that you can add on to any bath or haircut. Start brushing their teeth early so they not only get used to it but regular brushing by both professional groomers and regular brushing at home helps prevent and fight tooth and tarter decay.
Tip 3
Daycare: As many know, no matter what type of breed you have, puppies have boundless amounts of energy. If your new puppy is not given enough exercise to release all that energy you may come home to find chewed up furniture, shoes or worse. It is also important to start socializing your new pup with other dogs and people early. This helps to deter your new puppy from developing any fear or aggression toward new people or other dogs when you take them out and about. Doggie daycare is a great way to allow your pup to both become social with other puppies and people, as well as get tons of exercise while having so much fun. At the end of the day you get to pick up both a tired and very happy puppy!
Tip 4
Lodging: Whether you have a business trip or family vacation coming up, choosing the right lodging resort is imperative. Search online and use such great resources as Yelp to help narrow down the best options for your puppy that meets both your expectations and budget. Come by and visit any of our Paw Commons locations in California (Bay Park, Hillcrest, Encinitas) or Arizona (Gilbert). Our trained and knowledgeable staff are here to help with any questions you may have. One great aspect that our own pet resorts offer are the live web cameras in our daycare yard. Get peace of mind knowing that you can not only call to check on your dog but can hop onto your smart phone no matter where you are and watch your dog or puppy having a blast in our indoor or outdoor day play yard.
Tip 5
Dog Training: For your own sanity and the well-being of your home, it is essential to get your new pup into dog training early. Most puppy classes will go over basic obedience skills, such as: sit, stay, and come. These specialized dog and puppy trainers can also provide helpful tips and tricks to help pet parents potty train their new little fur babies. Our own puppy trainer works closely with owners to identify and work on any potential problem areas your new puppy may have, such as counter surfing and jumping. Training is such a tremendous benefit to continued good behavior in public. Whether you want them to behave and listen if you take them out to a dog friendly restaurant in San Diego or you want them to have good doggie manners when meeting new furry friends at doggie daycare, continued training is a great resource to have to ensure good behaviors. Our own dog trainer, who works out of our Bay Park, Hillcrest and Encinitas locations, offers two levels of puppy classes. You can choose to do the puppy sessions with a group or just one-on-one with our trainer.
Still have questions? Call any of our locations or stop by to get more helpful tips and information from our knowledgeable and trained staff regarding anything from daycare, boarding, grooming or dog training.