By Jennifer Reed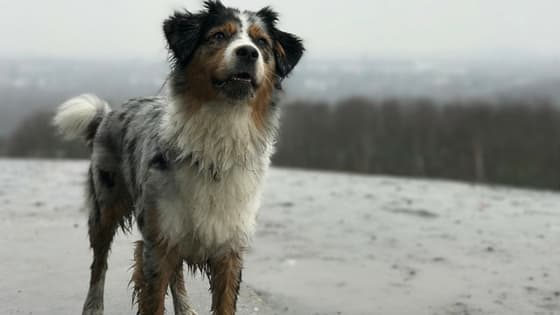 September is National Preparedness Month. Are you and your pets ready in case of an emergency?
To us, animals are important members of every household. As you prepare your family for the unexpected, don't forget to include them—simple steps like creating a plan, assembling an emergency kit and staying informed can greatly help your furry friends if disaster strikes.
Here are some things to keep in mind:
Create a disaster plan for your family and your pets. Disaster strategies may not unfold the way you planned in an actual emergency, so keep a back-up idea in mind. For example, will you take your pet with you in the event of an emergency? What if you can't? Do you have a safe place for him/her to stay? Consider all the possibilities, be prepared and make sure everyone in your family knows the plan.
Always bring pets indoors at the first sign of a storm or other danger. Never leave pets outside and if you have to evacuate your home, do not leave your pets behind! You may not be able to return to care for them or damage to the house may harm your pet or allow him/her to escape. Bring your pets with you or make a plan to take them somewhere safe in the event of an emergency or disaster.
Obtain a rescue alert sticker for your home. These stickers can be applied to a front window to let rescuers know there are pets in the home. This can be very helpful if you are not home during an emergency. You can get these stickers for free from the ASPCA or Trupanion Pet Insurance.
Partner up for safety. Arrange to have close neighbors or friends check on your pets in case you are away from home during an emergency. If you are traveling, consider boarding your pets at a veterinary facility or kennel.
Keep a list. Write down the phone numbers of organizations that may be able to provide emergency assistance for your pets, including your veterinarian, animal control department, humane society or local shelters. Also consider mapping kennels, veterinary hospitals and pet-friendly lodging near your home and along evacuation routes. Smart phone applications like Petcentric can also aid in finding help.
Authorize a friend, family member or neighbor as a caregiver in your veterinarian's file system. This will allow someone else to make medical decisions for your pet in the event you are unable to.
Assemble emergency supplies ahead of time. Kits should contain sufficient provisions for each pet in the family. These include:
A leash, harness or pet carrier. A muzzle should also be packed for any dog that may be aggressive, defensive or fearful around other people or animals. Make sure your pets wear collars and ID tags at all times—this will ensure they are ready in case of an emergency. We also recommend microchipping all pets as a permanent form of identification. If you have already microchipped your pet, make sure to keep all identification information current (address, phone number, etc.)
Pet food and water. Pack at least a week's worth of each in portable containers, plus bowls to use for feeding. The food should be kept in a waterproof container. If your pet needs wet food, you will also need to remember a manual can opener and a plastic lid. Remember that even dry pet food will only be fresh for about six months. Check expiration dates on all food and keep it safe for your pet to eat.
A copy of each pet's current veterinary records, including proof of rabies and other vaccinations. You may also keep this information on your smart phone with the help of an application like Pet Notes, though hard copies kept in a waterproof container are preferred.
All necessary medications and supplies. These should also be kept in a waterproof container. You'll want to keep at least a week's worth of medications for emergencies, but if your pet is very ill or cannot function without medication, you may consider keeping more in the emergency kit. Supplies may include everything from fluid bags and syringes to walking slings.
A first aid kit. Make sure your human first aid kit contains enough supplies for your pets, too. These may include items for wound cleaning, dressing and bandaging.
Supplies to collect and dispose of pet waste, like plastic bags and cat litter.
Several recent photos of your pets in case of separation. These should be kept in a plastic bag or other waterproof container.
Most importantly, be prepared to quickly evacuate your home in the event of an emergency or disaster. Keep your family—and your pets safe. Don't wait!www.thedrakecenter.com/services/pets/blog/disaster-planning-includes-pets-too