Paw Commons Scottsdale, AZ
3639 N Marshall Way
Scottsdale, AZ 85251
Hours of Operation
M–F: 7AM–7PM
SAT: 9AM–4PM
SUN: 12PM–4PM
Closed to the public on all major holidays
Please note that we have paused all tours at this time due to COVID restrictions. We look forward to resuming tours once restrictions are lifted.

Call Us to Schedule a Reservation!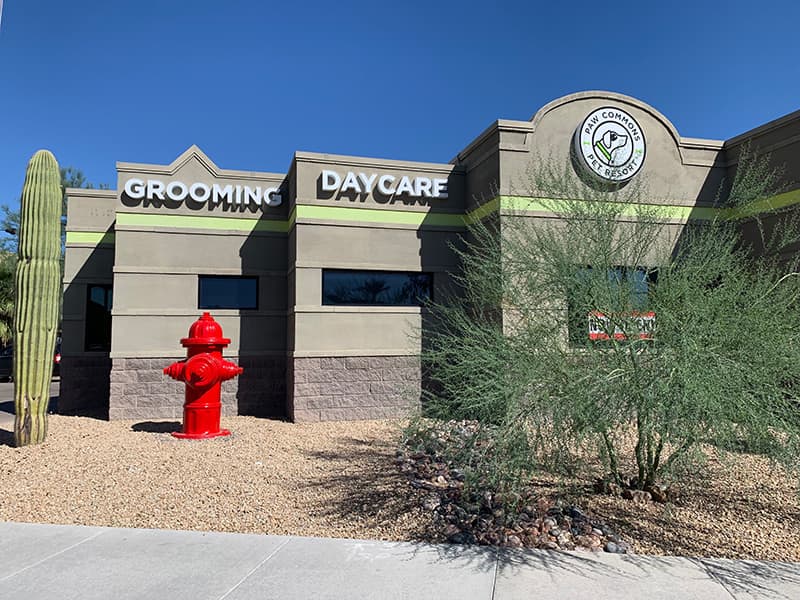 About Paw Commons Scottsdale
Paw Commons Pet Resort Scottdale is conveniently located in Scottsdale, AZ just 1 mile from Old Town Scottsdale just off of N Scottsdale Road. Your pet can stay at the most award-winning pet care facility in the greater Phoenix area starting as a low as $31.00 a night for our standard overnight care. Whether you're traveling or just want your best friend to have fun while you're at work, find out why the Paw Commons Pet Resort Scottdale is the best home-away-from-home for dogs. We are not your "typical" boarding kennel! With 2 Paw Commons locations in Phoenix, in Scottsdale and Gilbert, we're proud to serve residents all across the city. At our Scottsdale location, we serve many residents of the Scottsdale, Arcadia, Paradise Valley and Tempe neighborhoods.
Over 8,000 square feet of safe, secure grassy outdoor play yard space await our guests. Our yard even features a custom Puppy Splash pad for water time fun. Our overnight lodging accommodations include private temperature-controlled indoor rooms, exceptional cleaning systems, 24-hour surveillance and monitoring systems. We offer multiple, discounted activity and pampering options to customize your dog's stay with us.
We are highly recommended by leading veterinarians in the Phoenix area because of our highly effective, positive and professional dog training services. Our dedicated staff of dog trainers have experience with virtually every breed of dog and work on the most common challenges. And, your dog can be trained while staying with us.
Our services also include dog daycare where your pup will learn to socialize with other dogs. Your dog will enjoy our indoor play yard with cool air conditioning during the summer months. But we also have a beautiful outdoor play yard with synthetic turf and doggie water park.
Our professional groomers offer full-service haircuts, premium bathing and nail trims. Unlike your average dog kennels, Paw Commons Groomers are professionally trained to perform any type of grooming needs. From full-service scissor clipping to your basic shave down. Come let your dog have a spa day with luxurious puppy treatment.
We offer a huge selection of all-natural pet foods and treats, and we carry nothing but the best quality brands for your pup. Our retail location also carries an assortment of dog toys, harnesses, collars and bedding.
Unlike chains, Paw Commons Pet Resort Scottdale is family-owned and operated and our highly trained staff loves dogs. Call us today or come take a tour, meet our staff, and find out why Paw Commons Pet Resort Scottdale is the most award-winning pet care facility in the greater Phoenix, AZ area.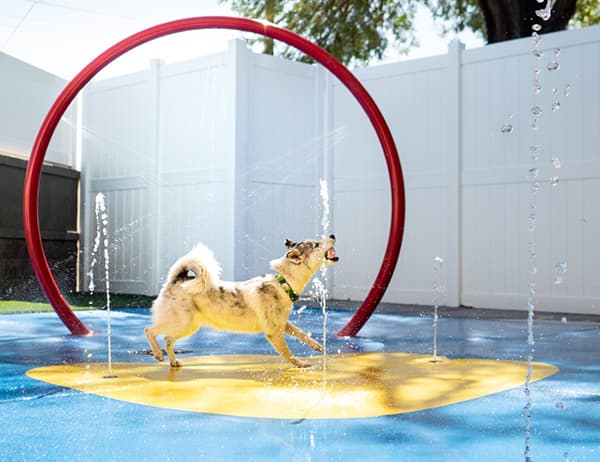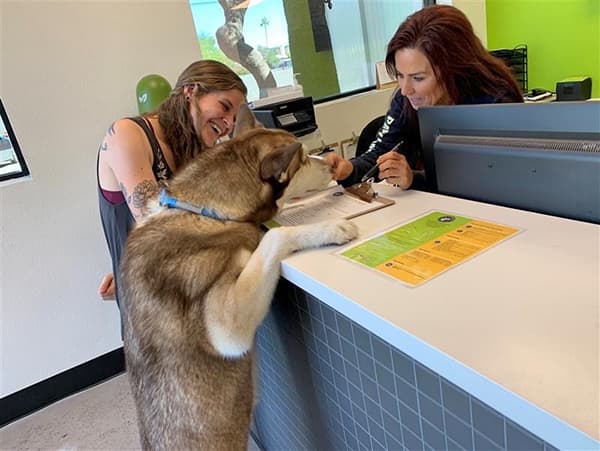 Check out Paw Commons Scottsdale For Yourself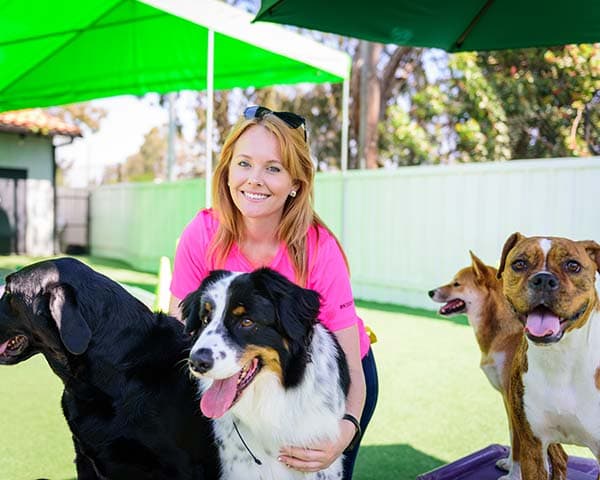 To see our facilities in-person, feel free to stop by during any business hours. We'll be happy to say hello and show you around.
Get to know our facilities and animal friends even better by checking out our social media. (We do have one warning: Dogs featured on our social media may cause cuteness overload!)
We understand you want to have a thorough understanding of who Paw Commons is and exactly what we offer. Perhaps you're wondering: Can I room 2 of my dogs together in one room? Does my dog have to be neutered or spayed to be lodged here? What happens if I'm flying back to San Diego and my plane is delayed?
Don't worry; we have answered these questions and many others on our FAQs page.
If you have more questions, give us a ring at (480) 300-0080.