Professional Dog Training in Gilbert, AZ
Welcome to the award-winning Paw Commons Pet Resort and Dog Training center in Gilbert, AZ. Since 2001 Paw Commons has been training dogs and has graduated thousands of happy puppies. Our team of dedicated trainers are Canine Good Citizen Certified, Paw Commons Certified and has years of experience. Give us the opportunity to meet you and your dog for a Free Private training evaluation. Our Paw Commons Gilbert, AZ Dog Training Center is conveniently located at 601 N Gilbert Rd in Gilbert and is led by professional dog trainer Ryan Cambio.
Learn More About Our Training Programs: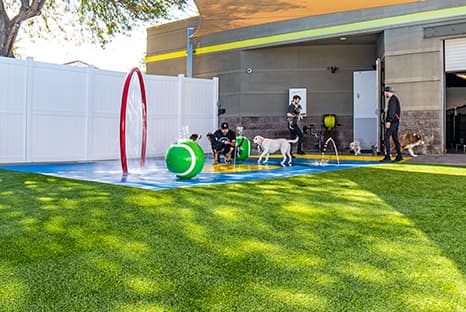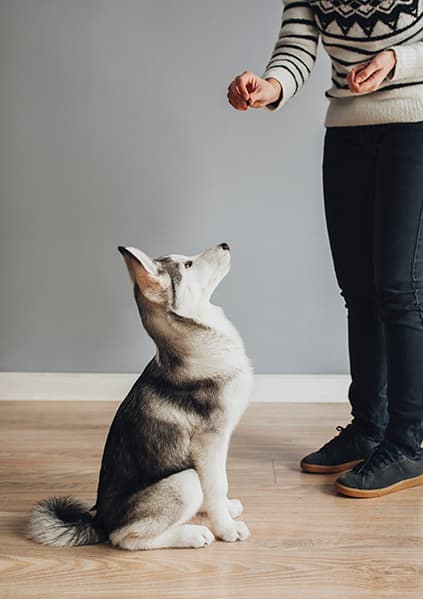 Does your dog have any of the following issues?
Play Biting
Separation Anxiety
Resource Guarding
Jumping on People
Barking and Howling
Digging
Chewing
Pulling on Leash
Come in for a FREE evaluation. Our trainer will meet with you and your dog to discuss your training goals and objectives. The trainer will then assess your dog and evaluate what Behavior Modification techniques and training aids are best for your dog's specific needs.
Our program at Paw Commons takes a Balanced method approach to training your dog.
What is Balanced Method? Here at Paw Commons we are not tied to any one approach to train your dog. WHY? Because every dog is different. By using a multitude of different methods that work with your dog's specific behavior and response, we can achieve the best results. This approach gives us a large number of training aids to achieve the proper Behavior Modification.
Learn More About Our Training Programs:
Free Dog Training Evaluation
Please call or visit one of our locations to set up an appointment with one of our professional dog trainers. Call Now to Schedule your Training Evaluation.
Our Gilbert, AZ Location Trainer - Ryan Cambio
Ryan began working with dogs in 2006 in rural Ohio, volunteering for the local humane society, to work with their "unadoptable" dogs, to help them become ready for homes and their lives beyond the shelter. It was there he became more interested in the training side of things and began working with a then-small service dog organization. Over the years, Ryan has continued to further his training and behavior education and has gained a wealth of experience in multiple dog training fields, including therapy and service dog training, animal acting, and companion dog training. With his personal dogs, Ryan competes in multiple dog sports and continues animal acting. To date, his dogs have been on the front door of PetSmart's across the country, in commercials, video shoots, and dozens of print ads. His Rottweiler, Aero, is breaking breed stereotypes all over, and is an exceptional therapy dog, working with high school students in Phoenix with special needs.