Paw Commons San Diego in Bay Park
1136 Morena Blvd
San Diego, CA 92110
Hours of Operation
M–F: 7AM–7PM
SAT: 9AM–4PM
SUN: 12PM–4PM
Closed to the public on all major holidays
Please note that we have paused all tours at this time due to COVID restrictions. We look forward to resuming tours once restrictions are lifted.

Call Us to Schedule a Reservation!
About Paw Commons Bay Park
If you're a San Diego dog owner looking for a place for dog boarding, or training or grooming your pet, you are in the right place. Paw Commons is the premier San Diego pet resort and place for dog services. With 3 Paw Commons locations in San Diego, in Bay Park, Hillcrest and Encinitas, we're proud to serve residents all across the city. At our Bay Park location, we serve many residents of the Clairemont, Mission Bay, Mission Beach, Pacific Beach, Point Loma, Mission Valley and La Jolla neighborhoods.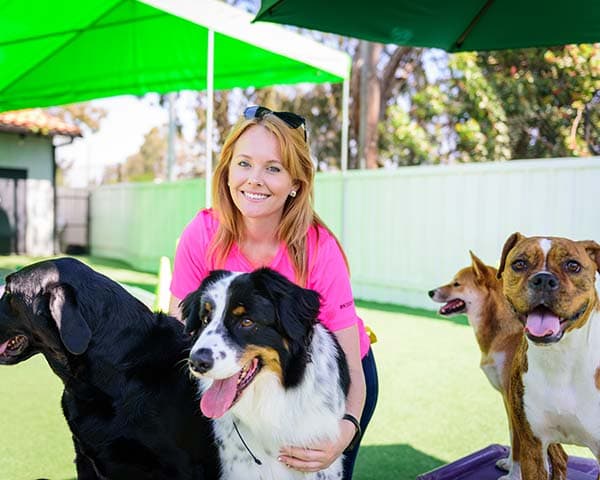 Check out Bay Park Paw Commons For Yourself
To see our facilities in-person, feel free to stop by during any business hours. We'll be happy to say hello and show you around.
Get to know our facilities and animal friends even better by checking out our social media. (We do have one warning: Dogs featured on our social media may cause cuteness overload!)
We understand you want to have a thorough understanding of who Paw Commons is and exactly what we offer. Perhaps you're wondering: Can I room 2 of my dogs together in one room? Does my dog have to be neutered or spayed to be lodged here? What happens if I'm flying back to San Diego and my plane is delayed?
Don't worry; we have answered these questions and many others on our FAQs page.
If you have more questions, give us a ring at (619) 299-2730.