Professional Dog Training in Bay Park, CA
Welcome to the award-winning Paw Commons Pet Resort and Dog Training Center in Bay Park, CA. Since 2001 Paw Commons has been training dogs and has graduated thousands of happy puppies. Our team of dedicated trainers are Canine Good Citizen Certified, Paw Commons Certified and has years of experience. Give us the opportunity to meet you and your dog for a Free Private training evaluation. Our Paw Commons Bay Park Dog Training Center is conveniently located at 1136 Morena Blvd in San Diego and is led by professional dog trainer Tom Bain.
Learn More About Our Training Programs: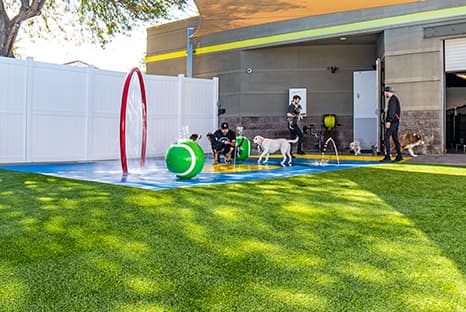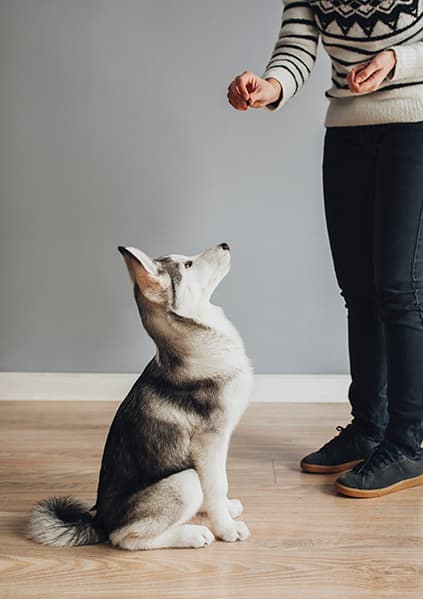 Does your dog have any of the following issues?
Play Biting
Separation Anxiety
Resource Guarding
Jumping on People
Barking and Howling
Digging
Chewing
Pulling on Leash
Come in for a FREE evaluation. Our trainer here at our Bay Park facility, Heather Simpson, will meet with you and your dog to discuss your training goals and objectives. The trainer will then assess your dog and evaluate what Behavior Modification techniques and training aids are best for your dog's specific needs.
Our program at Paw Commons takes a Balanced method approach to training your dog.
What is Balanced Method? Here at Paw Commons we are not tied to any one approach to train your dog. WHY? Because every dog is different. By using a multitude of different methods that work with your dog's specific behavior and response, we can achieve the best results. This approach gives us a large number of training aids to achieve the proper Behavior Modification.
Learn More About Our Training Programs:
Free Dog Training Evaluation
Please call or visit one of our locations to set up an appointment with one of our professional dog trainers.
Our Bay Park Dog Trainers
Tom Bain has been handling dogs professionally for 10 years. Specializing in reactivity and behavior modification, Tom believes clear calm communication is key to a dog's success in the home. If Tom's not teaching dogs at Paw Commons Tom is at the park training his freestyle agility Poodle RaLaRaVi! or Vader, his personal protection German Shepherd. Tom is a Certified AKC Canine Good Citizen Evaluator and a member of the Association of Professional Dog Trainers.

Lauren Parrish is a San Diego native who has dedicated her professional life to pet care and has recently turned to dog training as a way to better understand and communicate success to her canine best friends. She has experience working with e-collars as well as techniques used in positive reinforcement training. Her educational background in Biology has allowed her to take an analytical and scientific approach to animal behavior and she is thrilled to be able to grow and learn more within the field while at Paw Commons. She has a amazingly sweet and social pup named Rex who loves to play and accompanies her to work on a regular basis.